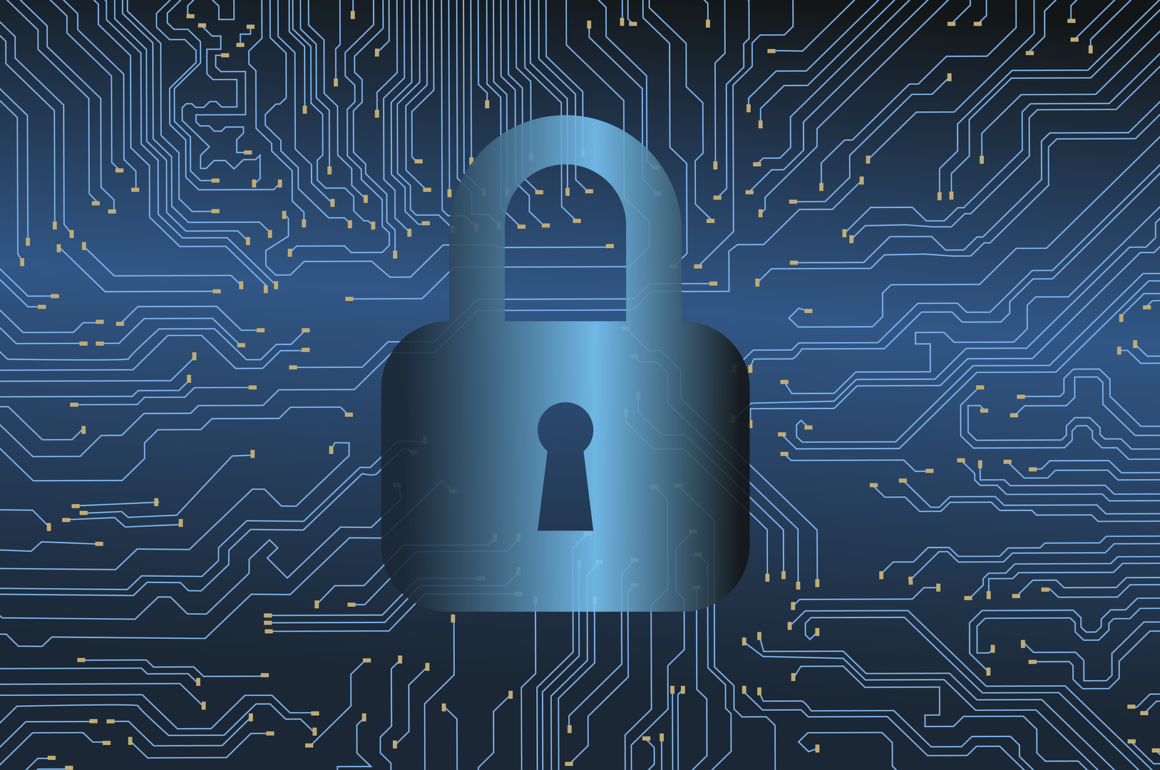 There is a sense of urgency in information technology. Cybercrime is costing the global economy $600 billion annually, according to a recent study. Government and private enterprises are more interconnected than ever, with cybersecurity becoming a top concern among corporate executives and national leaders.
They have also realigned their operations to be more data-driven. The growing awareness of the need for agencies and operations to keep cybersecurity as a key portion of their general IT expense is not misplaced. Many stakeholders are likely to cringe at the enormity of such expense, but justification becomes easy in the face of recent trends.
The hacking of the US Democratic National Committee, and other high-profile data breaches involving some respected billion-dollar companies has raised vital issues. Malware growth has picked up the pace in recent years too. Fabiano Valles, a Julius Baer Group analyst, tells us that detecting these attacks can easily span several hundred days, resulting in dwindling earnings and corporate reputation where discovery is not swift.
These trends do not discriminate between government and corporate entities. A cybersecurity investment will ensure your business continues to run without hitches. Startups can be excused for taking cybersecurity for granted mostly. Most generate low volumes of data that might be pointless to steal, they believe.
This wrong view held by many entrepreneurs is troubling. Many even believe hackers have no interest in them! But, 8 in 10 UK businesses were hacked as of 2013. 60% of those hacked in the US suspended operations for at least 6 months after the attack. Even without experiencing a single attack in your lifetime, cybersecurity must remain a priority for you.
Weak security measures will negatively impact business on at least three levels:
attracting customers
partnering with suppliers
securing buyout offers
Your company cannot afford to wear the tag of "insecure company." Incorporating security best practices in your operations is best for your business. Startups and small businesses are regular targets for cybercrime.
Why cybersecurity matters
Two things are clear:
the frequency of cyber attacks has risen exponentially, and
the severity of cyber attacks is growing without restraint.
Government legislation has taken centre-stage to impose far-reaching penalties when companies fail to protect data. Multibillion-dollar fines are a real possibility, according to the General Data Protection Regulation (GDPR) rules.
Public perception is also of grave concern when personal data is repeatedly compromised by hackers. In financial terms, investors remain wary of the high cost of security breaches. Another catastrophic potential is not lost on them, either. Having spent significant sums on their own cybersecurity, these investors believe their network will be integrated with that of the company they've added to their portfolio.
Consider the impact of any inherited risks on this expanded network with overall degraded network security. It is normal today that cybersecurity checks form part of due diligence done before acquisitions. With excellent cybersecurity systems in place, businesses protect their eventual valuation.
Protecting against real and emerging threats
Having security systems in place does not mark your company as secure. Legacy security tools identified threats and secured against common attack strategies. Hackers have built ten-mile ladders for our ten-foot walls. We are definitely playing catch-up most of the time. Hackers today use sophisticated and persistent attacks to target specific data at specific companies.
Rising projections in cybersecurity spending
By 2014/15, there was a clear spike in IT security spending for cyber risk mitigation programmes. We must mention a rise from 2.5% in 2013 to 9% in 2015. The expected growth of a steady 7.5% year on year until 2020 is projected to be around $114 billion, greater than twice the rate of overall IT spending. Third-party research pinpoints security software as a top CIO (Chief Information Officer) priority.
Factors driving growth in cybersecurity spending
Growth in IT security is driven by:
cloud computing
greater interconnectivity due to the complex and growing impact of cyber attacks
new regulation and public spending initiatives
Impact of Cloud computing on cybersecurity
"The cloud" is a natural phrase in today's IT conversation. The adoption of cloud solutions will have telling technical and economic influence on different IT facets, including the cybersecurity market. Public cloud is a shared resource, and this propels demand for individual security and data encryption models.
This is an emerging niche for custom software vendors. The cloud revolution is not creating possible sturdy competitive dynamics and opportunities for consolidation among vendors. The cloud will only hold up against attacks if its homogeneous architecture is sustained, relative to systems that attempt to coalesce different products from different vendors.
Despite these challenges, cybersecurity vendors are reaping the benefits of cloud computing as it enhances IT security consumption. Public companies are smartly partnering with security software companies to provide greater protection and allay customer security concerns.
Greater interconnectivity and threat complexity
We have highlighted the rapid evolution of threats and attacks on IT systems as a major driver for cybersecurity. Cybercrime is perpetrated with extensive support networks. In 2015, distinct malware discoveries leaped 36% year on year. This meant 403 million new pieces of malicious software.
In a similar vein, stolen identity cases grew by 23%, according to Symantec. Companies must be proactive against zero-day threats– threats unknown at the discovery. Network endpoints are multiplying astronomically with the greater adoption of IoT (Internet of Things) devices. These are fresh risks. They are real too. They include webcams, wearables, internet-connect cars, and appliances.
IoT attacks will increase, with the less secure devices among them becoming weak points, viable enough to be exploited as botnets–Internet-connected devices, each running at least one bot (software that runs automated tasks over the Internet).
Regulation and government spending schemes
Via legislation, cybersecurity spending is on the rise. Europe's data protection laws will probably increase spending on IT security solutions. Cybersecurity looks like one of the most defensive IT spending items as companies look to protect growing digital assets from potent threats.
The most attractive areas of security will be those offering tools and services that improve manageability of security architectures. There is a clear case for consolidation in cybersecurity investment. Common cyber threat prevention techniques are fast becoming obsolete. The growth in cybersecurity spending is not happening in a vacuum.
As you continue to fine-tune other areas of your business, your company most likely leverages compromised cloud infrastructure for its operations. Would you leave your precious data elements at the mercy of faceless criminals? Won't you rather be proactive about making the internet a safer place to conduct business by protecting your operations and customer data? Resources must be committed generously to breed effective new tools to keep the bad guys out.
Your cybersecurity strategy should accomplish two things:
make effective improvements to security tools and policies
make improvements demonstrable to potential investors
Both are achievable by:
Focusing on the weakest link in the chain–email
Putting the cloud first
Educating staff as the first line of defence in a cybersecurity programme
Developing an adaptable response plan
Systematically preparing for cyber attacks will put your company in the best position to respond promptly to occasional slip-ups.